Blogs have taken over the internet. Even small blog owners have started to make a job replacing passive income from their blogs. Businesses have started to use blogs as an integral part of their online marketing strategy. But sometimes you wonder what is a blog really or what a blogger does.
This post is a crash course on everything that you need to know about blogs, blogging, and bloggers. By the end of this guide, you will have all your questions answered and you will learn about different blogging terms.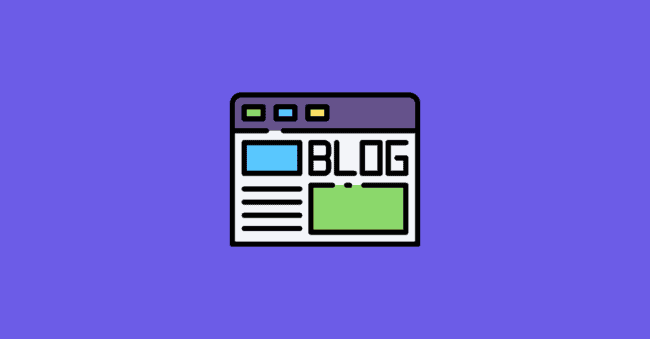 What is a blog?
A blog (short for weblog) is a website that is updated frequently with articles or blog posts related to a specific topic. Content is typically displayed in reverse chronological order with newer posts appearing on top. Readers can comment and take part in a discussion around the blog's topic.
Origin of Blogging
In 1994, Swarthmore College student Justin Hall is credited with the creation of the first blog, Links.net. At the time, however, it was just considered a personal homepage and not a blog. In 1997, Jorn Barger who was a blogger for Robot Wisdom coined the term "weblog". It was meant to describe his process for "logging the web" as he surfed the internet. The term "weblog" was shortened to "blog" in 1999, by programmer Peter Merholz.
What is the purpose of a blog?
The purpose of a blog is to:
share information in a particular niche or industry
build an online community around a topic or interest
generate traffic and leads for a business
make money and passive income using ads and affiliate marketing
sell products & services to potential customers.
The purpose of a blog can vary from person to person. But in general, blogs are the only way to get free SEO traffic from search engines like Google & Bing. Without blogging the website will remain invisible with little to no organic traffic. It also serves as a valuable digital marketing and content marketing platform.
Many bloggers have made their blogs into an online businesses and make enough money blogging to replace their full-time job. Companies use blogs to generate leads and promote their products & services to their target customers.
Blog Structure
Most blogs have a very similar structure. A typical blog entry has the following four sections:
Header containing a logo and a navigation menu is the first blog section.
Blog content that has the blog post title, content, and comment section.
Sidebar containing social media profiles & email subscription forms.
Footer with privacy policy, disclaimer & contact page.
What is the difference between a blog & a website?
A blog is a type of website. But blogs tend to be updated frequently with brand-new content. Websites typically have static pages that aren't updated so often. Blogs use comments to encourage reader engagement which is absent on websites. Blogs can be a smaller part of a larger website.
What is blogging?
Blogging is the process of creating and maintaining a blog. It involves writing blog posts, doing SEO, and social media marketing. Serious bloggers also use photography and graphic design to illustrate their blog posts.
The skills required for blogging go beyond just writing. A blogger has to know how to research the topic of the article.
The article itself should be written and optimized around a keyword that people search on Google. This is known as Search Engine Optimization (SEO). It will help a blog rank high in Google SERPs (Search Engine Result Pages).
The blogger also needs to know social media marketing so that their blog post gets traction from social media. This might involve creating images for social media in software like Canva.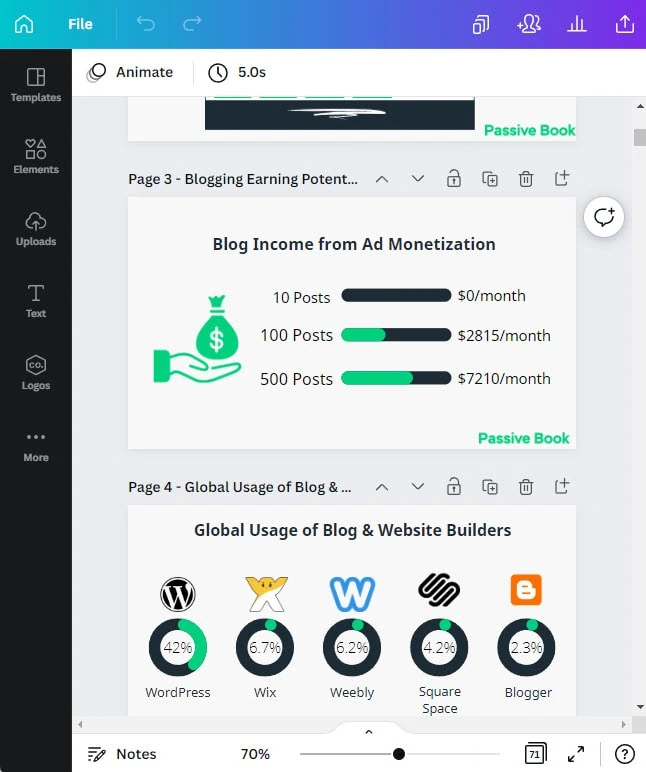 In some niches, original images help the blog post stand out from the competition. Food bloggers for example will invest time in taking pictures with their smartphone or DSLR camera.
Not all bloggers are good at everything. Almost all tasks associated with blogging can be outsourced to freelancers online. This means bloggers can focus their time on things they enjoy doing.
What is a blog post?
A blog post is an article that is published on a blog. It can be about anything that might be of interest to the readers of that particular blog. A blog post typically contains images, videos & text. For example, a food blog or a travel blog might have a blog post on "The Best Barcelona Street Food". This blog post will take readers through the recipe while illustrating the steps with images.
Check out our guide on What is a Blog Post to learn more.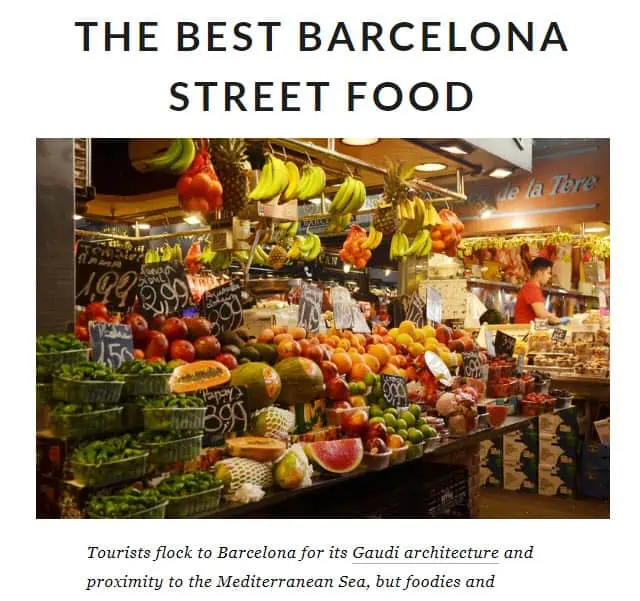 Why is blogging so popular?
Blogging is so popular because it is an extremely easy way to make money online and people at any skill level can get started with blogging. One of the main benefits of blogging is the ability to get free targeted traffic and leads from search engines like Google. Businesses use blogging to build their online presence.
Blogs are a great way to build email lists. Bloggers can send an email newsletter to their subscribers to generate traffic on demand.
Blogs are also a great way to build a thriving online community around a particular topic.
Blogging helps establish authority, trust, and expertise by sharing knowledge & information on a given topic with a target market. Many bloggers have become influencers and authorities in their niche purely by blogging.
A blogger is someone who writes for and maintains a blog. Apart from writing, a blogger is also involved in promoting and driving traffic to their blog through search engine optimization (SEO) and social media marketing.
What does a blogger do?
Bloggers do the following regularly:
Write & Edit Blog Posts
Search Engine Optimization (SEO) & Keyword Research
Social Media Marketing
Affiliate Marketing
Monetize with Ads like Google Adsense
Sell Digital Products
Do bloggers make money?
Bloggers make money through ad networks and affiliate marketing. When a blog has a large enough audience, digital courses and products can also be used to monetize the traffic. Some bloggers also make money by offering services, coaching, and consulting.
How much money do bloggers make?
Bloggers can make anywhere between $2000 to $8000 per month from ad networks. The exact amount of money a blogger makes depends on the amount of traffic and the number of page views a blog gets.
Bloggers make an average of $29 from ads for every 1000 page views. If keyword research is done properly, each published blog post will bring in an average of 1000 page views per month after one year of being published. So a blog that has published 100 keyword-optimized blog posts will get 100K page views per month and will make ~$2900 per month. Bloggers who monetize with affiliate marketing and digital products make over $40,000+ per month.
You can calculate how much you can potentially make from blogging using the blog earnings calculator.
What is a blog used for?
A blog is used for the following purposes:
Get organic traffic from search engines
Become an expert in a particular industry
Convert traffic and your target audience into leads
Make money with product or service
Build an online community
What does a blog look like?
A blog usually has content appear in reverse chronological order (newer content appears on the top) on the home page. There is a header section with navigation. Some blogs also have a sidebar and comments section that lets readers leave a comment.
Here are a few blog examples:
This is a food blog with delicious and healthy recipe ideas, as well as tips on how to make money from your food blog.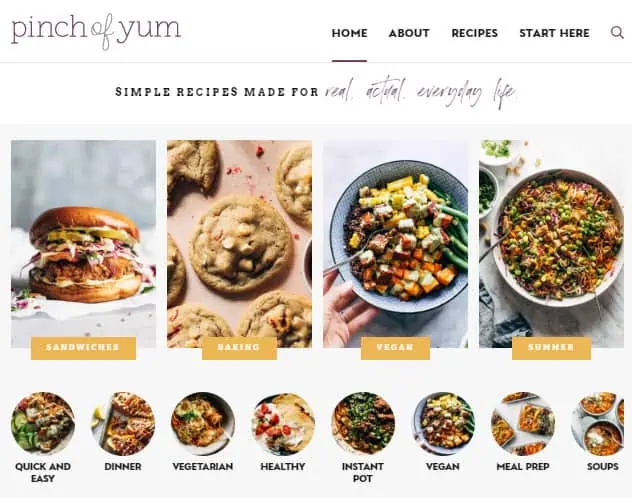 The blog Nomadic Matt focuses on helping people travel better for less. The blog is run by Matt Kepnes, who has been traveling since 2004.
The blog covers a wide range of topics related to travel, including budget travel tips, how to find cheap flights, and how to make the most of your travels.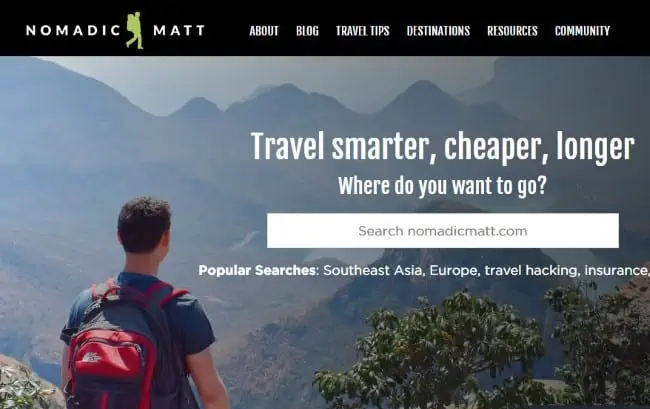 This is one of the popular recipe blogs focusing on creating savory and sweet dishes requiring less than ten ingredients and less than 30 minutes to prepare.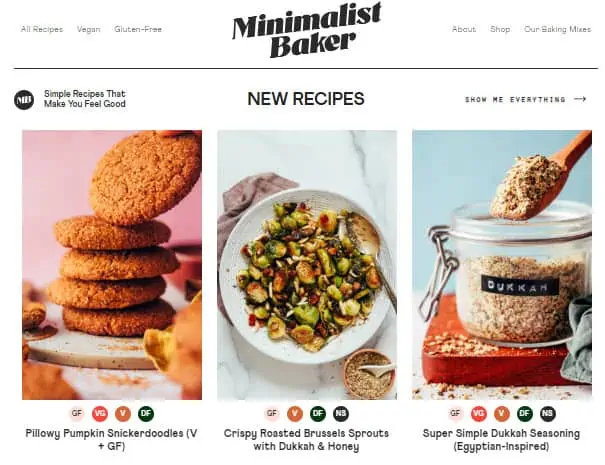 Emily Schuman created this lifestyle blog to document the things that she loves and the blog covers lifestyle, fashion, travel, and beauty.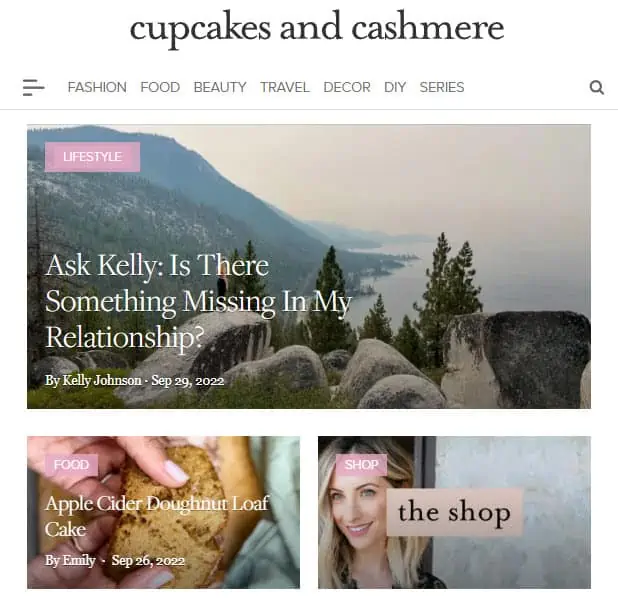 Types of blogs
Here are the most common types of blogs with examples:
1. Affiliate/Review Blog
An affiliate blog or review blog shares product recommendations and makes money through affiliate marketing. When a reader clicks the affiliate link and makes a purchase, you will make a commission. Example: VPN Mentor.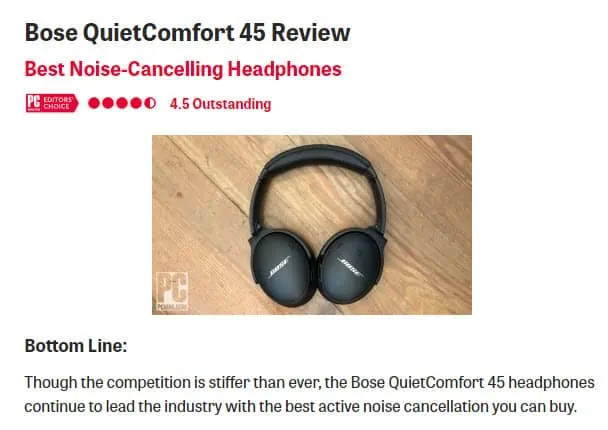 2. Niche Blogs
A niche blog is focused on a very specific topic like aquariums. The entire website covers topics focussed on that specific niche. Example: Aquarium Source.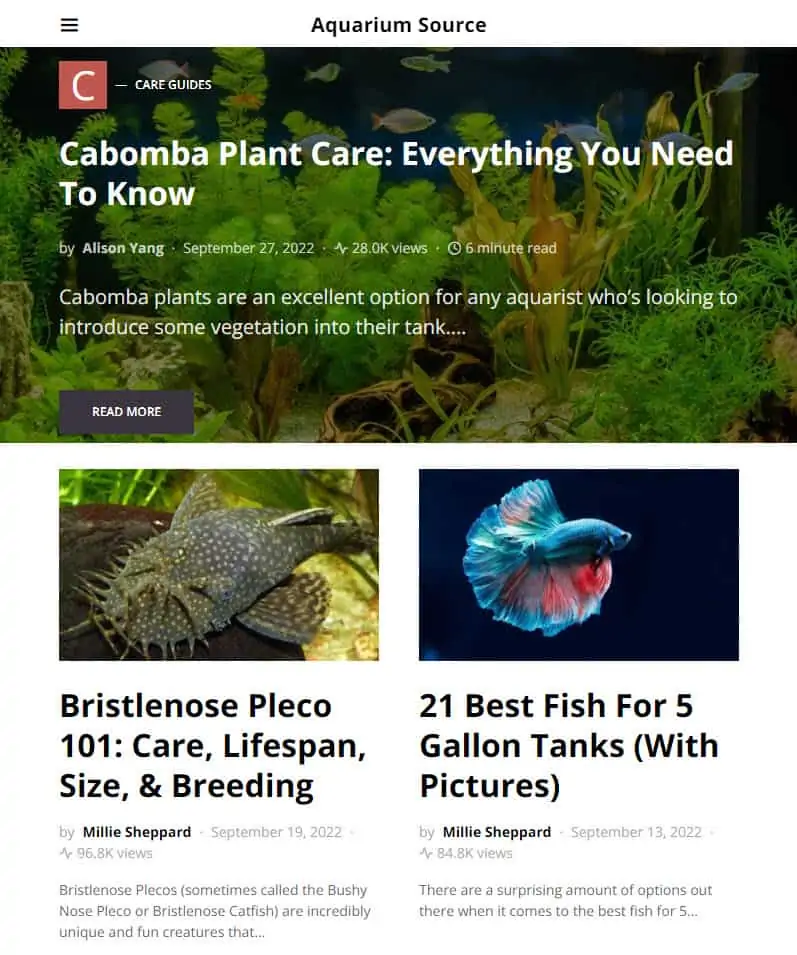 3. Personal Brand Blogs
A personal brand blog also known as a personal blog uses the name of the blogger as the brand. A personal blog is a great way to build a personal brand. Bloggers of personal blogs create blog content around a particular topic or niche. Some bloggers choose to start a lifestyle blog that covers different aspects of their life. Example: Tim Ferris.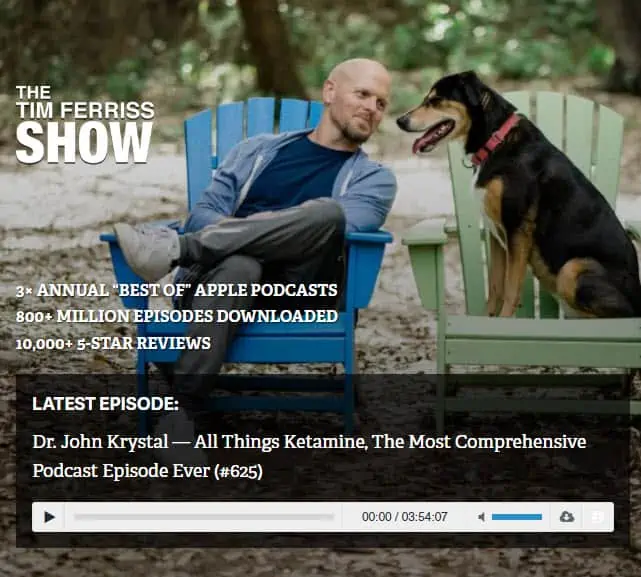 4. Corporate Blogs
A corporate blog also known as a business blog is focused on blog topics that are related to the business. A business blog can also be used to share news and updates regarding products and services. A business blog is usually an extension of the company website. Example: Thrive Themes.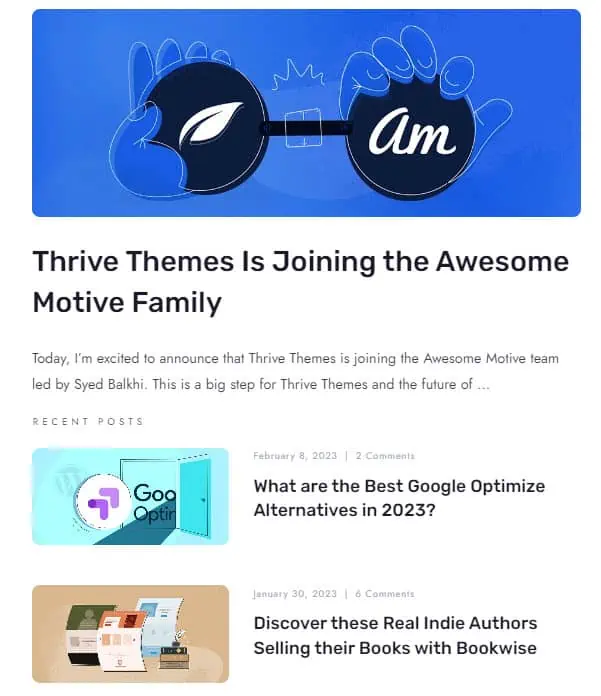 5. News Blogs
A news blog shares the latest news and updates around a specific topic like tech or politics. A political blog for example will write fresh content on the latest news stories. Example: Huffington Post.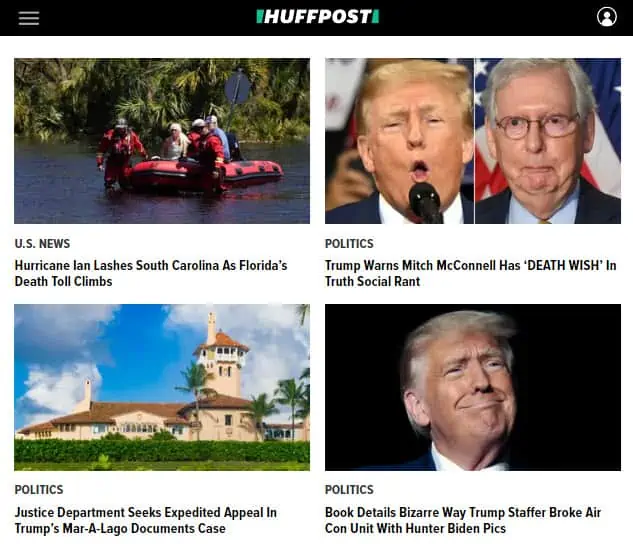 How to start a blog
There are many website builders but the most popular blogging platform is WordPress.
To start a blog, you will need to purchase a .com domain name and web hosting. You can then install WordPress in your web host to create your blog.
If you are interested in starting your own blog, check out our step-by-step guide on how to start a blog that will help you get started.
If you want to master blogging, then check out all our learning resources in the blogging hub.
How to write a blog post
Once you create a blog it is time to start writing your first blog post.
We have written a dedicated guide on How to Write A Blog Post where we take you through the process to create content.
Here are a few things to keep in mind when writing a new blog post:
Do Keyword Research: Find keywords to write about by doing proper keyword research using SEO tools like Ahrefs and Ubersuggest.
Satisfy Search Intent: Your blog content should be well-written and informative and should satisfy the search intent of the user googling the keyword. It should also be unique and original.
Use images: People are more likely to read your blog post if it has images. Adding images will also make your web page more visually appealing.
Write for Skimmers: Write at a fifth grader reading level in small digestible chunks. Write like you talk and write to one person.
Leverage AI Writing: Use AI Writing tools like Jasper to write faster and better.
Check out our in-depth guide on "How to Write A Blog Post" if you want to start a blog. You will also learn to promote your blog.
FAQ
Here are a few frequently asked questions:
What is a lifestyle blog?
A lifestyle blog is a type of blog that covers different aspects of the blogger's life. The topics can range from fashion, beauty, travel, food, and more.
How do I start a blog for free?
There are many blogging platforms that you can use to create blogs for free like Blogger.com. However, we recommend using a self-hosted WordPress as your blogging platform because it will be easier to get traffic and monetize your blog.
What is the difference between a wiki and a blog?
A wiki is a type of website that allows users to create and edit content. A blog is a type of website that is typically updated with new content regularly. Blogs are usually written by one person, while wikis can be edited by anyone. Wikipedia is one popular example of a wiki.
What is the difference between a blog and a website?
A blog and a website are both online platforms, but they differ in purpose. A website is typically used to provide static information about a business or organization. It often includes pages with information such as an "About Us" page, contact information, and services offered. A blog is usually used to share more dynamic content such as articles, news updates, and opinion pieces. Successful blog sites are often updated regularly with new content and allow readers to comment and engage with the author.
What Next?
I hope you found this guide on what is a blog helpful. Blogging is an ocean and we have just scratched the surface.
If you want to master blogging, then check out all our learning resources on Blogging. You will find all the resources you need to make your blog successful.
Are you planning to start a blog? Or do you already have a blog? Let us know in the comments section below.
Share this post with your friends & followers: